Hello, everyone! Melissa here with you today to share a Life Documented layout using Simple Stories' DIY and DIY Boutique collections.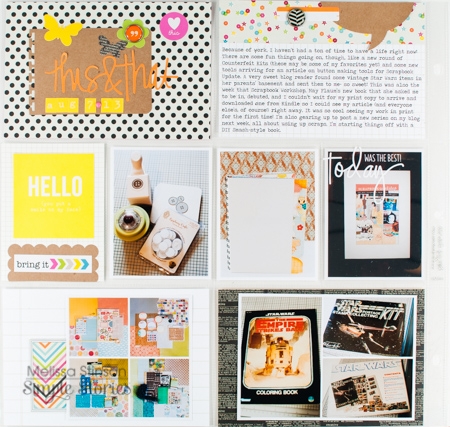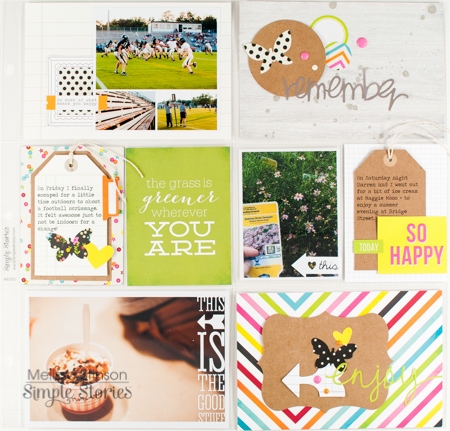 I had a little help designing this page thanks to a fabulous sketch by Becky Fleck of PageMaps. Becky put together lots of great sketches last month with inspiration for using Simple Stories' Pocket Pages, and this particular one centers around Simple Stories' Pocket Page Design 3.
I didn't have many photos for this particular week in my album, so I was glad to have some extra inspiration to fill those empty pockets!
Using a combination of the embellishment cues from the sketch and the layering elements from DIY and DIY Boutique, I was able to quickly build a few decorative clusters to fill in the blank space.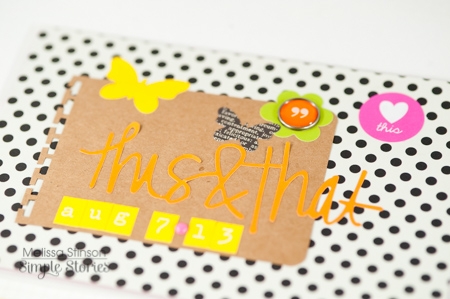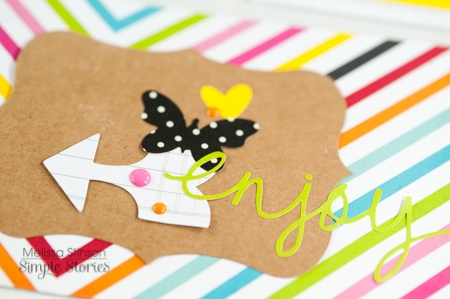 DIY Boutique has a great combination of neutral bases in kraft, cream, white, and black, and I used them liberally to keep the bright colors from the title words, shape stickers, and enamel dots from overwhelming my page.