Hi there!  Sue here today to share with you a 2 page spread I created using the Frankie and Friends collection!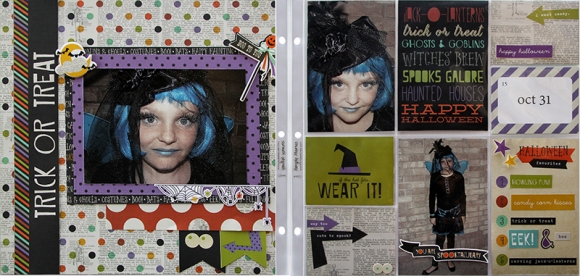 One of the things I love the most about this collection is that it not only works well for little kids, but is mature enough to work for tweens and teens as well.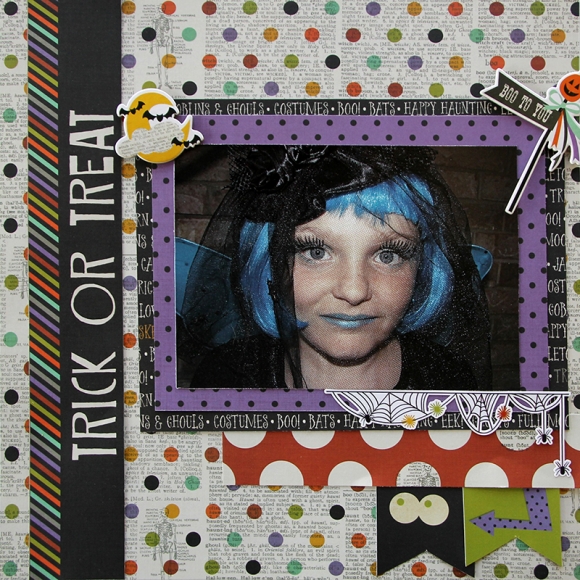 One of my favorite ways to incorporate pocket pages into my scrapbooking is just what I did here - combine and traditional 12x12 layout on the left side of my spread with a pocket page layout on the right side.  Adding the pocket page lets me quickly and easily add additional photos without taking a lot of time.  It's the best of both worlds!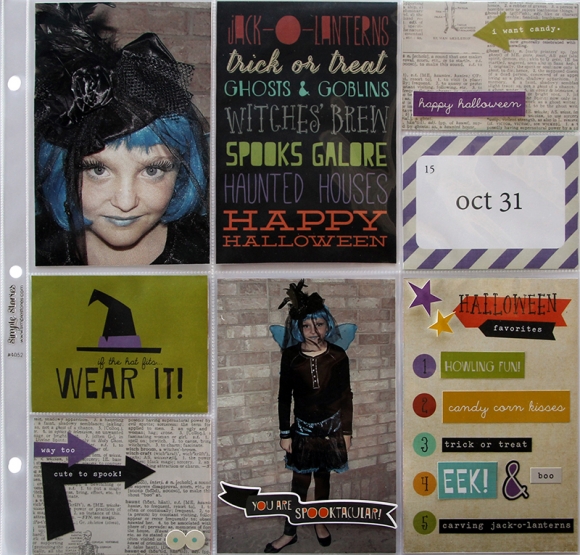 Happy Halloween!