Hi Simple Stories fans! Cari here with you today and I'm excited to share with you some layouts that I created using some of the new releases.
The first layout I'd like to share is one I created using the Good Day Sunshine collection.  I love the warmth of this collection and the super cute designs that capture what summer is all about.
We live close to the beach and spend many summer days there. So my layout is about our last big summer day at the beach before school started up last year.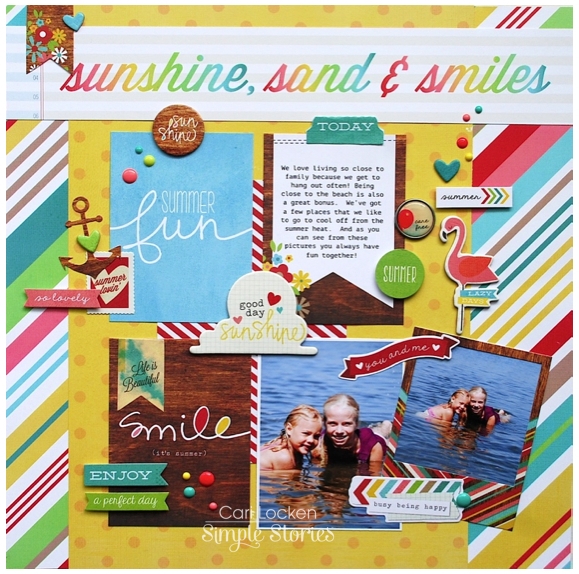 The coordinating stickers, brads and chipboard add so much visual interest and texture.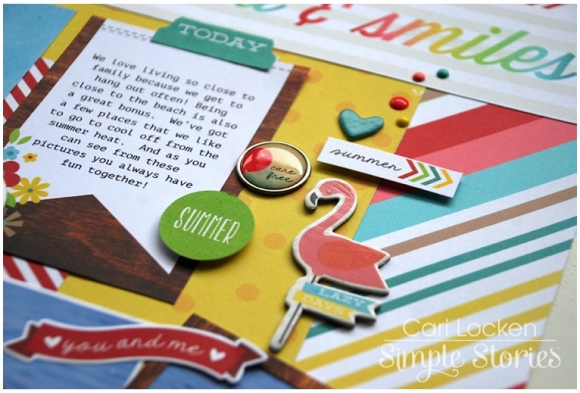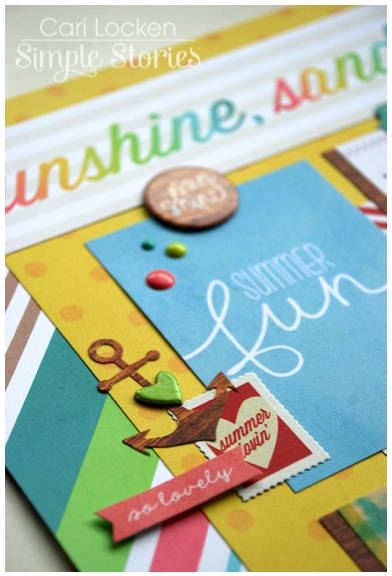 And I just love the new Enamel Dots. Love them!!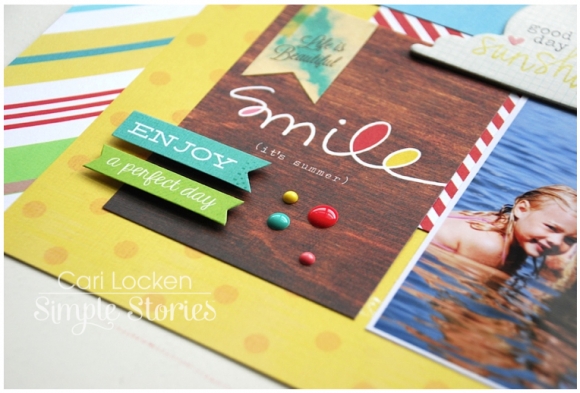 The second layout that I'd like to share with you is using The Story of Us collection. This is a beautiful & romantic collection.  I love the chalkboard theme that is throughout the entire collection.  Plus you don't have to use wedding photos - the theme is love and you can definitely use other photos with this collection.
I decided to create a layout about my hubby and me.  We celebrated 16 years of marriage just a few weeks ago. Time flies and boy ... the wrinkles sure do creep in there too.  We really do look young (but we were 30 when we got married so not that young at all!!)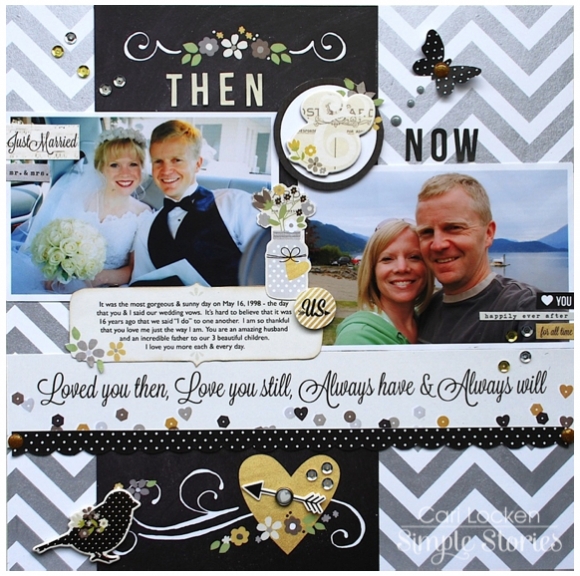 The Enamel Dots in this collection sparkle - how fun is that?
And once again, I just love how everything (stickers, chipboard embellishments, etc) all matches. It makes creating a project so much fun and easy to do.
Thanks for joining me today!