Hello everyone, Jackie G here on the blog today!!  I have a fun little mini album using the Oh Baby! collection I want to share with you all!!  Spring has finally arrived and with that all the freshness of new life.  In fact, we have baby birds chirping in our trees, and the baby cows and ponies down the road have dropped!!  Babies are everywhere!!
This mini album measures 7.5" by 9" with a small ¾" spine, but has plenty of room to store those precious baby photos!!  For the front cover I decided to keep in very simple and allow the paper to be the main focus.  I did use the "baby" chipboard sticker to title the album, along with burlap paper and ribbon for some added decoration.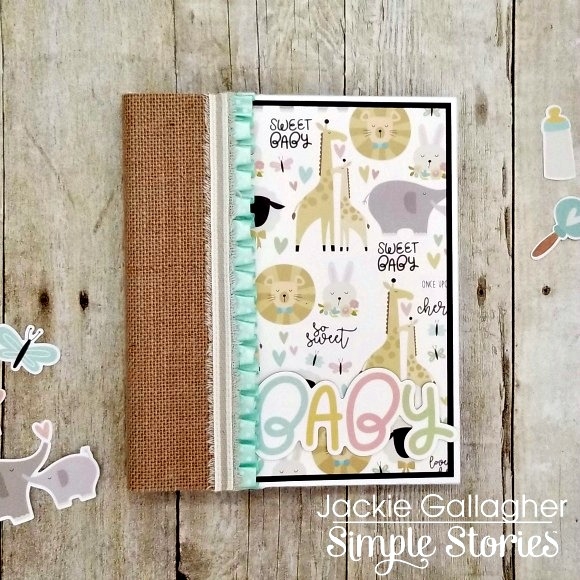 On the inside pocket I made a couple different sized photomats.  I kept the measurements very simple so the recipient of this album can adhere a 5x7 or 4x6 photo directly onto the mats, no cutting involved!!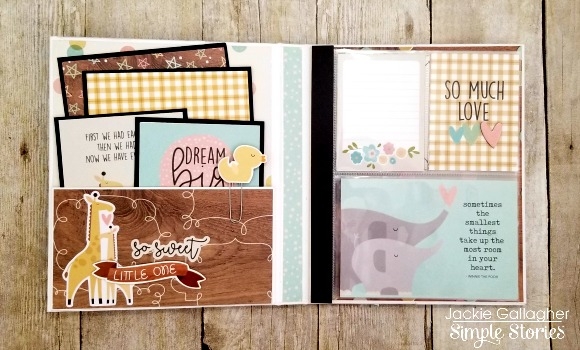 I wanted the recipient be able to store a lot of photos in a small space so decided to use the Pocket Pages and created my own binding to hold them in place.  A simple accordion fold was all in took to hold these pocket pages in the album.  I glued them right in between each fold so they flipped like a book.  I used the horizontal 4x6 and 3x4 patterned paper elements to fill in my pockets.  For some added dimension, I glued down a couple chipboard stickers on some of the pages.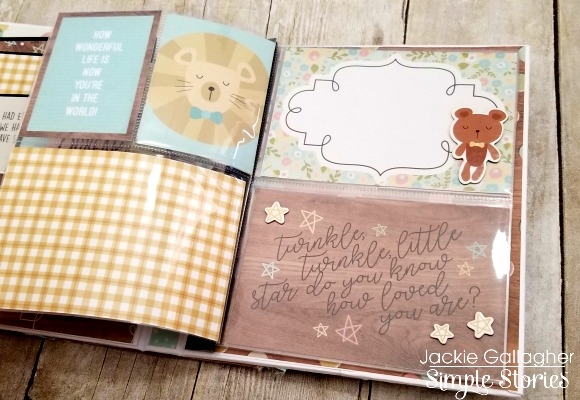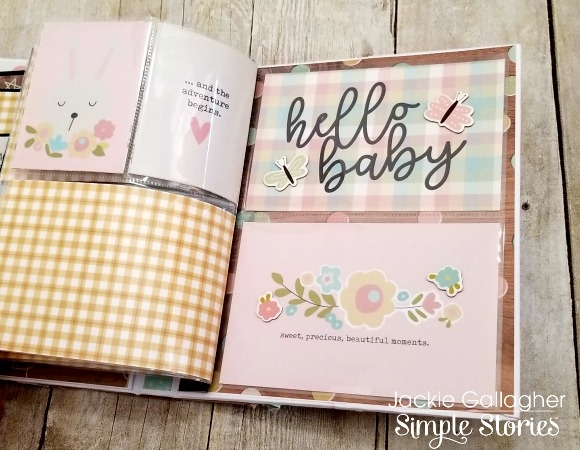 I hope you enjoyed this simple little mini album!!  Happy Crafting!!