HELLO BABY
Hello again Simple Stories fans! Thank you so much for joining me today as I share this page which captures my babes when they were much younger. The soft pastel notes of the beautiful new 'Oh Baby!' collection were perfect for getting this little park outing documented!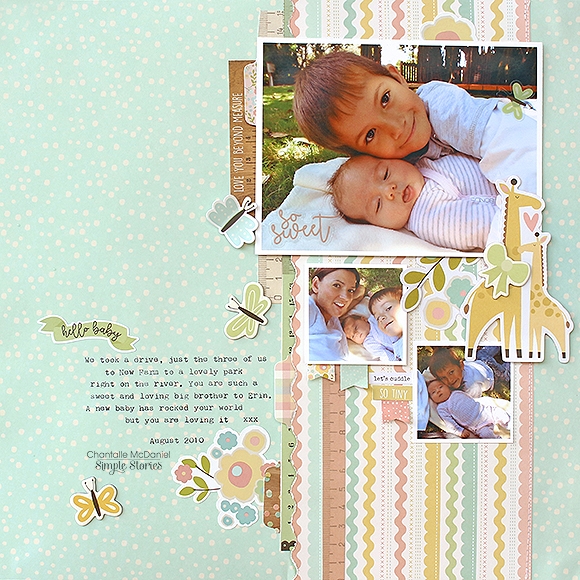 I've used the simple spotty print of a sheet of 'Sweet Dreams' for the background and popped the paper into my typewriter, to get the journalling sorted. I've opted for a small title on this page, choosing a banner sticker from my pack of Oh Baby! 4x6 Stickers.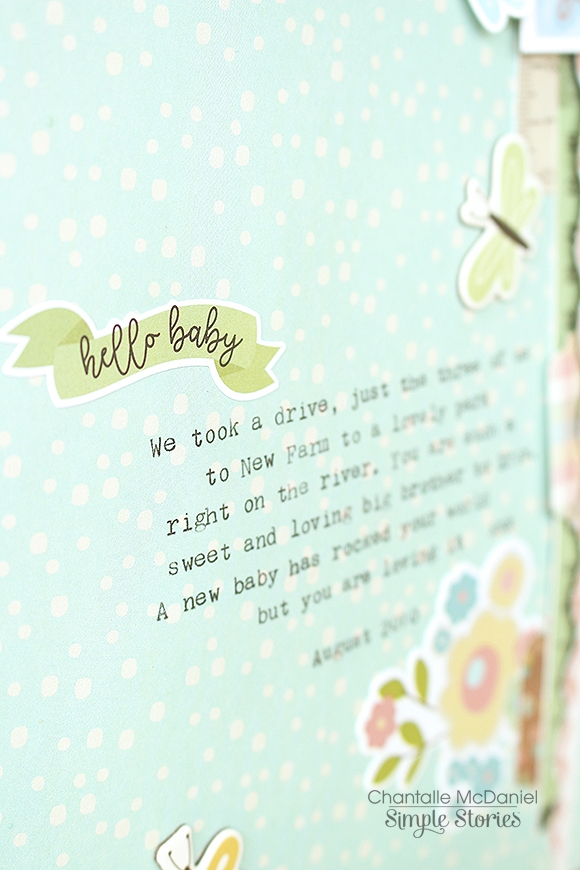 Next, I went about layering up some sweet prints, in the form of this cute 'squiggle' print on a sheet of 'Little One'. I've echoed this shape by tearing my paper in a wavy pattern.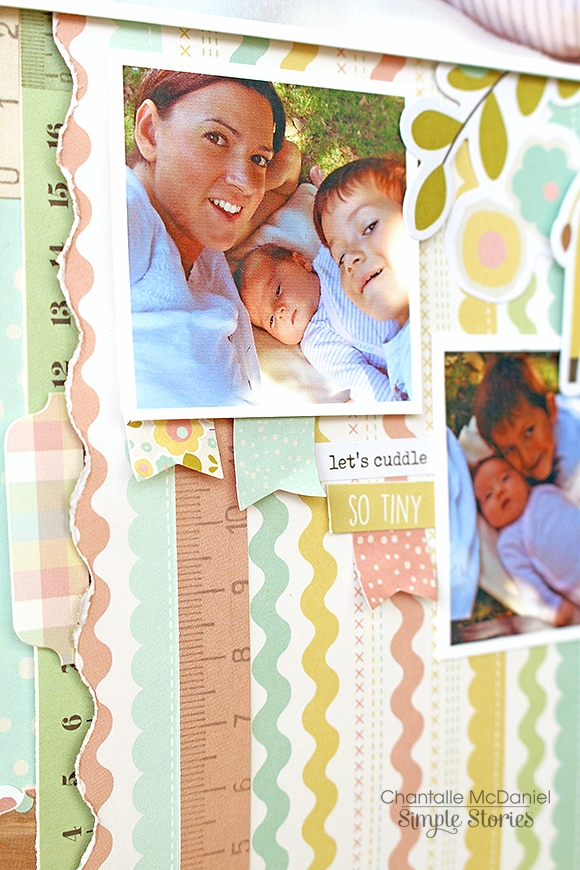 The little rulers were hand cut from a sheet of 'Sweet dreams'. I've added them at different levels for interest. These rulers also echo the die cut shape from my pack of Buits & Pieces with the sentiment "Love you beyond measure" which I've tucked behind the main photo.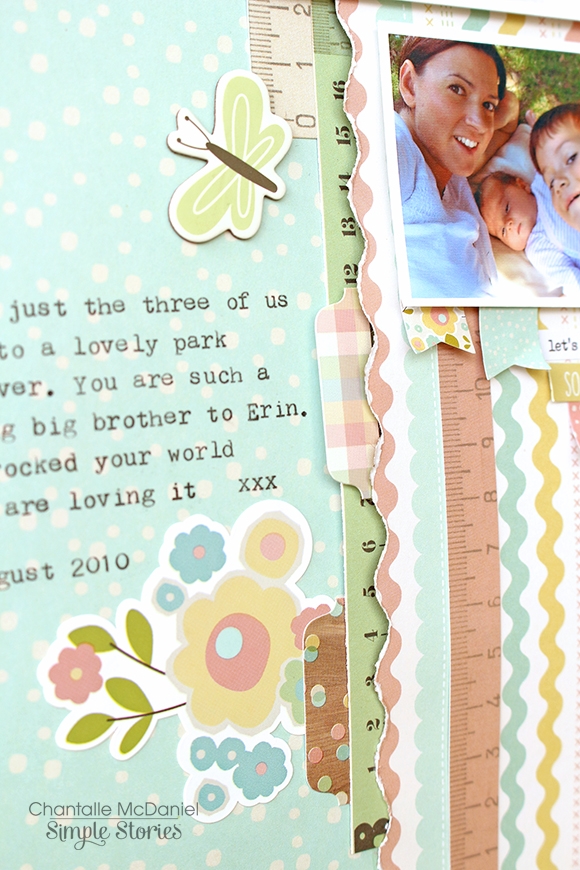 How adorable are these giraffes! Big brother and little sister….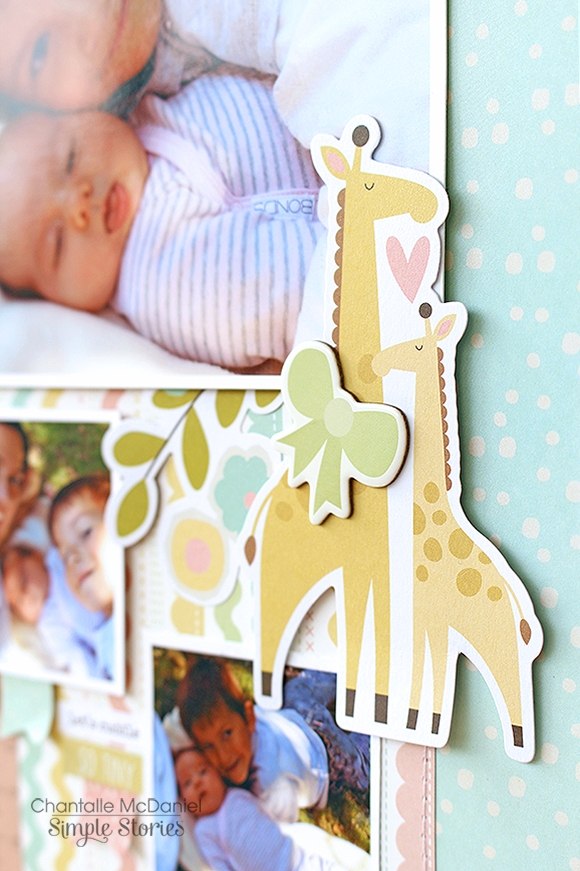 This collection is perfect for documenting a new baby, a baby shower or even a new fur baby!
I hope you enjoy creating with it as much as I have!
Until next time,
Chantalle