Hello, everyone!  I have a busy March, so I had to get a jump on my planning.  I used the St Patrick's Day Collection Simple Set, the Seasons Sticker Tablet and Sn@p Alphas to pretty up my planner.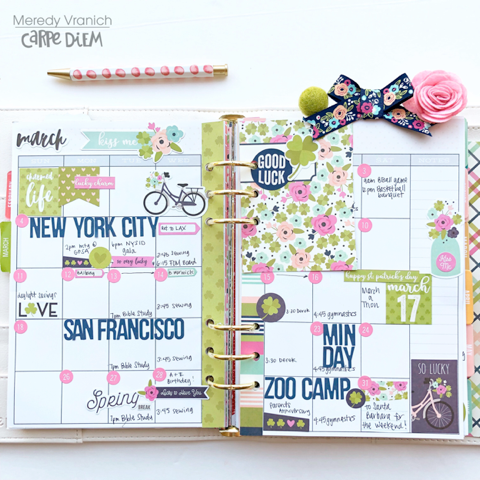 I used the decorative papers from the Simple Set as washi down the center edges, alphas to highlight the big events and used stickers from the Seasons Sticker Tablets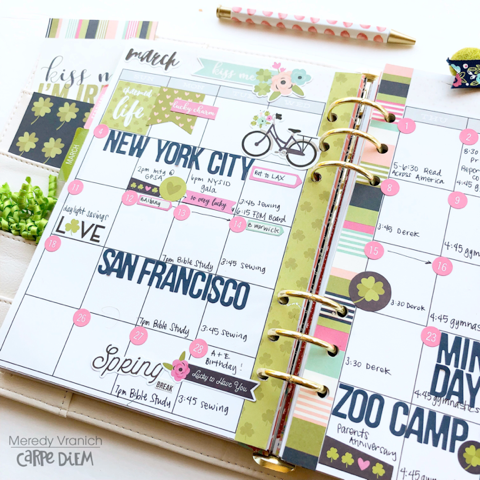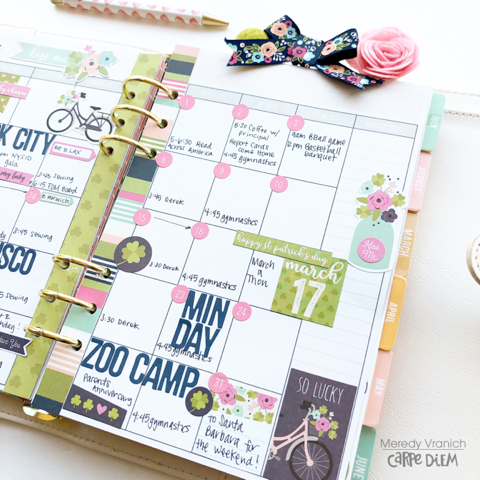 After I had a sense of my commitments next month, I filled out my Monthly overview.  I used this page to remind me of all the great things happening in my life and to set my goals for the month.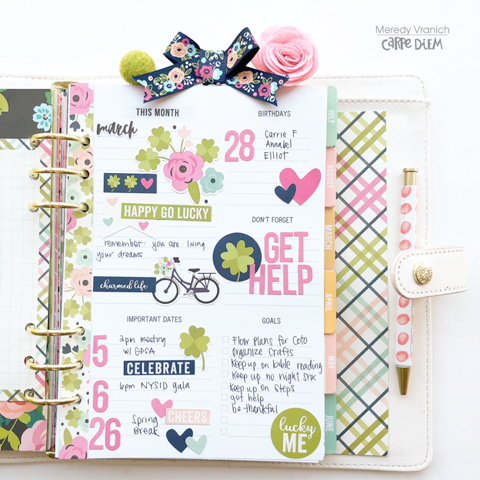 This is my last blog post being a creative team member—I had had a wonderful year making projects on the Carpe Diem Team.  Thank you all for joining me on this journey and for all your comments and support along the way.  Last, thank you to Simple Stories for this wonderful opportunity.  I was proud to show off all the great products you released over the last year, keep up the great work!