Hello friends! It's Mik here from Papermiks on the blog today! Today I'll show you a Sn@p! inspiration using the beautiful Going Places Collection. I love traveling and making albums to eternalize each trip. It is a passion of mine.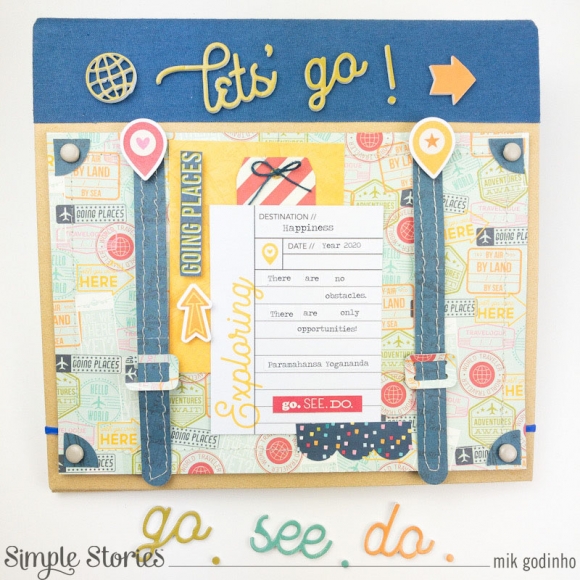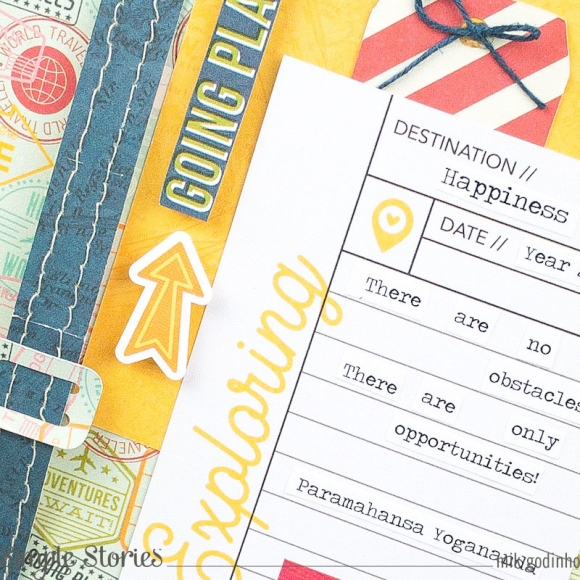 To make the cover I used a paper from the 6x8 paper pad, SNAP Cards, Foam Stickers and Ephemeras. I stitched two pieces of happy travel paper to make a suitcase belt and then used some brads in the corners so we could have ourselves a "suitcase album". I liked this.
As I still don't know which trip I'll add to this album, I wrote "Destination: Happiness". This way any destination will be perfect.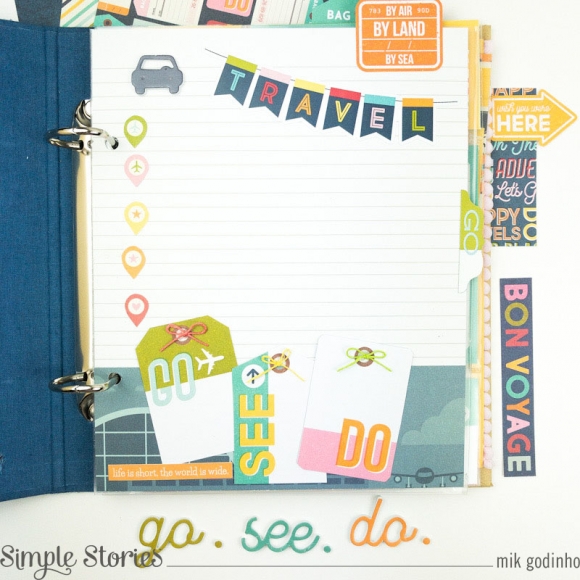 For the first page I decided to use a lined page so there I can write some notes about my destination: Happiness trip.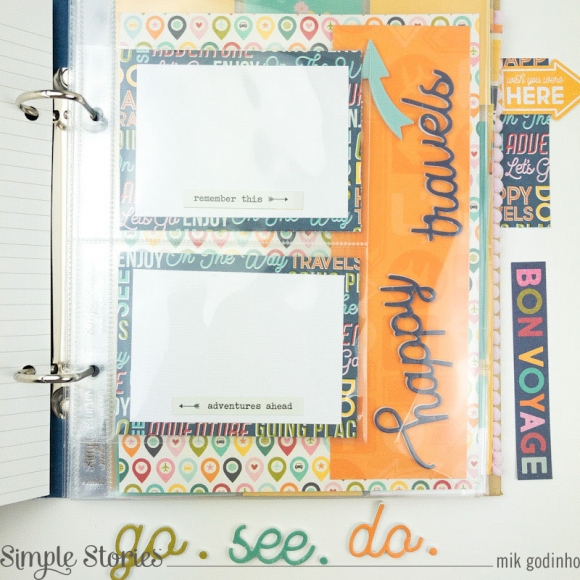 For the inside I chose pocket pages and some flip pockets. This allows me to have more space for photos and it also gives my album an interactive touch.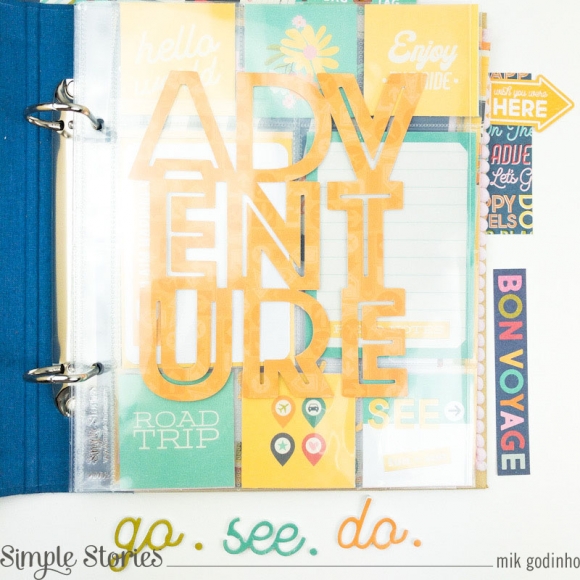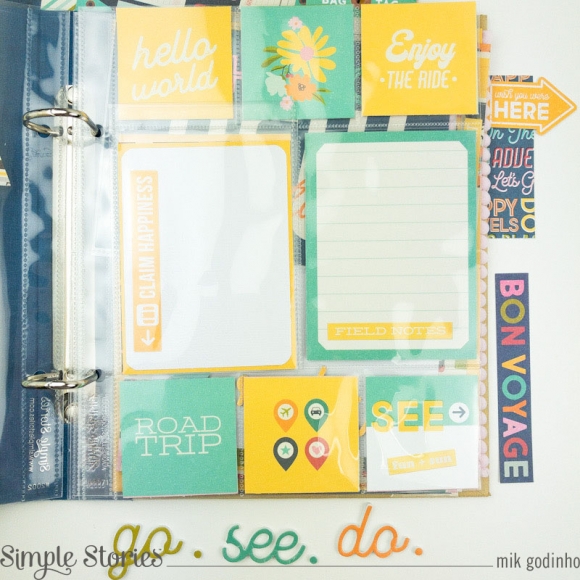 Here, as you can see, I decorated with an "Adventure" cut file. I love using cut files on my pages and I liked how it ended up looking.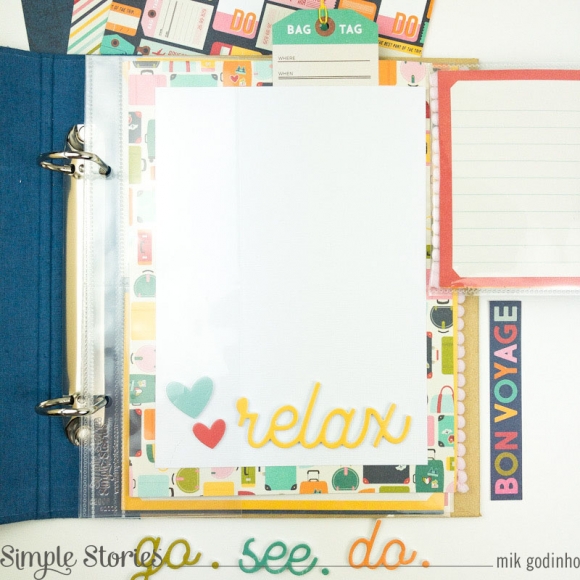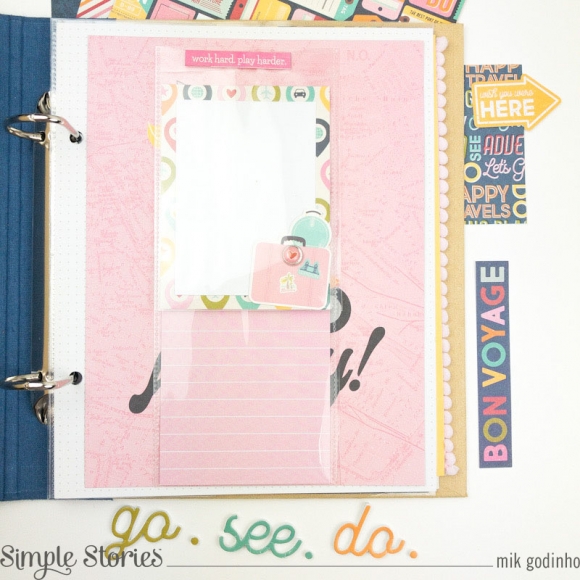 I hope you got some inspiration from this idea and enjoyed it! And don't forget this:
"On the way to happiness, there are no obstacles. There are only opportunities." Paramahansa Yogananda
Thanks for stopping by and have a creative day!