Hello Planner Girls,
I decided to show you a more simple/ functional planner I use. I use the Beautiful 16 Month Weekly Spiral Planner as my work planner and it works perfect for to do lists and making major events.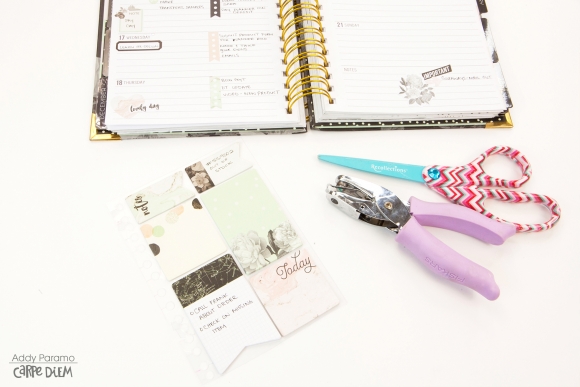 I love having a month overview for work and making many list on my weekly, the horizontal line style makes it so nice to work with when making to do list.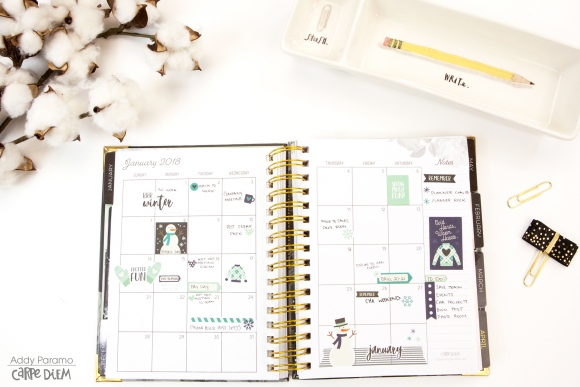 You can have a cute functional planner using just a little bit of embellishment. For these layouts all I use are stickers and a pen. The sticker tablet is perfect for any planning because the versatility of stickers in these packs are amazing. The pads have so many functional and decorative stickers making it perfect for any style of planning.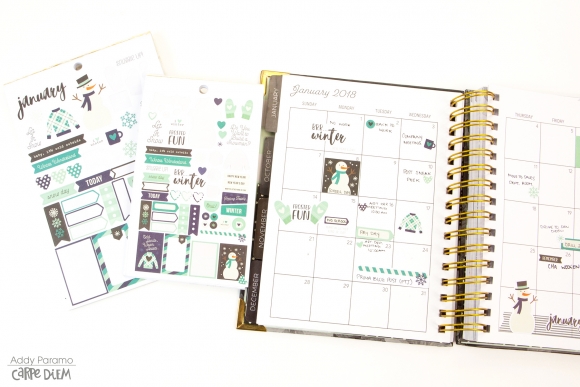 I also hole punched and made little slits in the A5 sticky notes because at work I always need sticky notes so this makes it easy to carry around in my planner.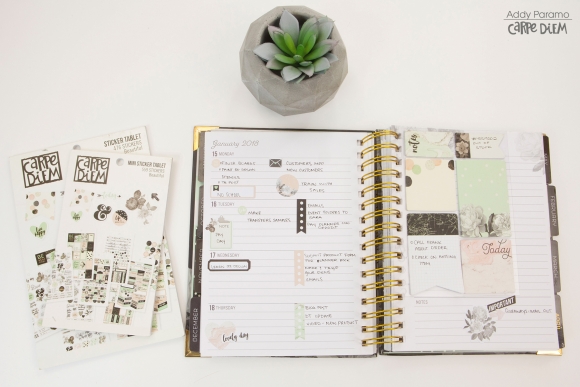 Hope this inspires you to stay organized everywhere and maybe start a job planner in case you didn't have one yet.