Hi everyone! Andrea here with you today, welcome to Day 6 of the Simple Stories & Taylored Expressions Blog Hop Week!  We're so excited to team up with Taylored Expressions to share some inspiring projects with you this week.
We'll be giving away a great Taylored Expressions prize package at the end of the week, so be sure to play along and check back on Sunday the 30th to see if you're the lucky winner!
Here are the different ways you can play along –
Like Simple Stories on Facebook
Share this blog post on your Facebook wall and tell us you did on our Facebook wall
Follow Simple Stories on Pinterest
Follow Simple Stories on Instagram at simplestories_
Comment here on our blog or on Facebook
Taylored Expressions is also posting projects and giving away prizes, so be sure to check out their blog and Facebook page, too!
Today I'm excited to share with you a mini book I made using the DIY Collection along with Pockets and Pages stamps from Taylored Expressions.  It was fun to team up with Taylored Expressions and use their cool line of stamps in my scrapbooking - a first for me!
I worked with the "What A Day" stamp set, which consisted of day of the week stamps as well as banners to stamp on.  I struggled for a bit wondering how I could incorporate those into a mini book, but then I thought about how I spend my days.  It seems as if I live in my car, and I always end up at the same places over and over.  Viola!  That was it - seven days in a week and the seven places that I'm at most in those days; and the concept for the album fell into place.
At first I thought it might be silly to make an album of "places", but these seven places take up a lot of my time and really do make up the bits and pieces of my life.
So here it is: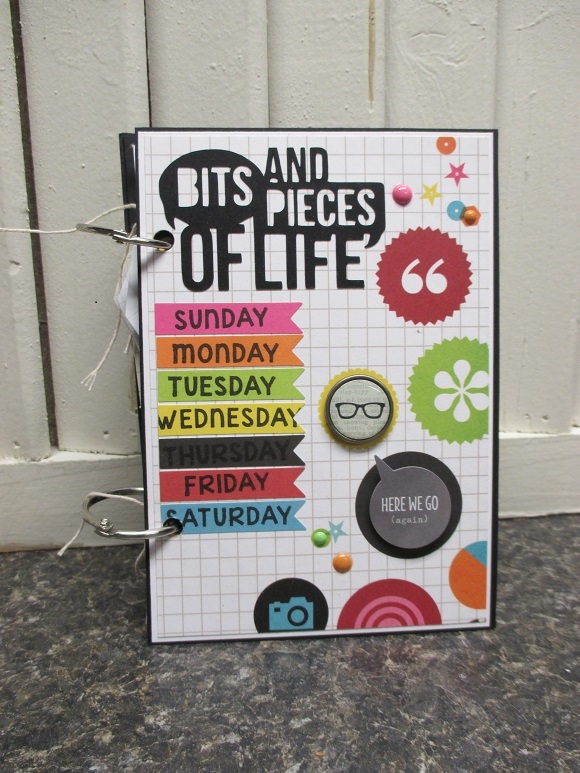 The album is based on cardstock and is held together by o-rings.
The front cover is paper from the DIY Boutique Collection and is matted on black cardstock.  I used a Simple Stories Silhouette cut file for the album title.  The banner stickers are from the collection as well, and I stamped those with the stamps from Taylored Expressions.  I embellished with enamel dots (think "candy buttons" from when we were kids!) and pop dotted a brad and a sticker to give the cover some depth.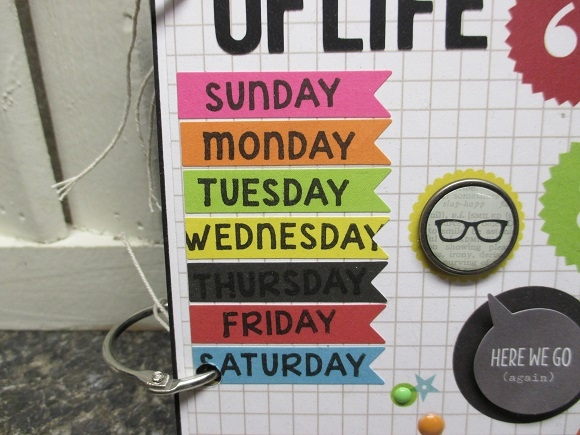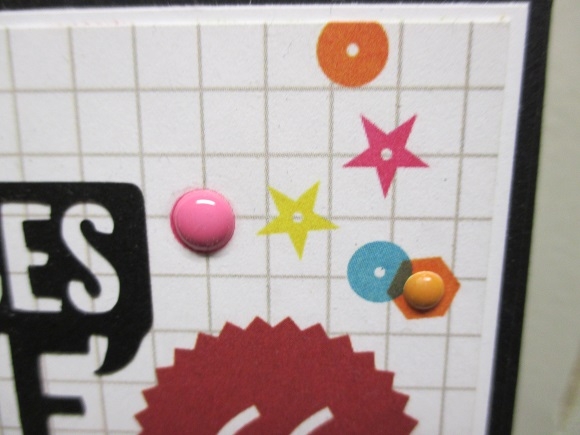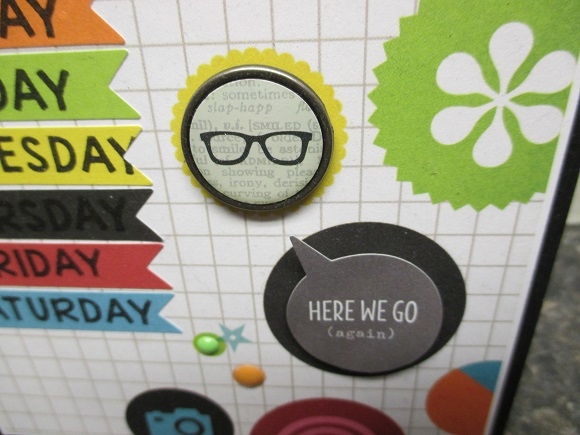 I used ID Badge Holders from my local office supply store as the photo pockets for the book, and built the book around those.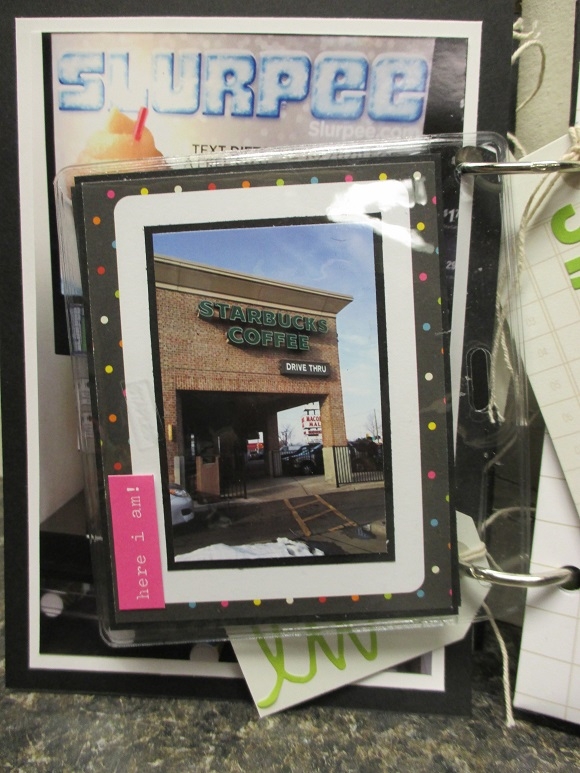 They were great because the smaller Card Foundations from the collection fit in them perfectly.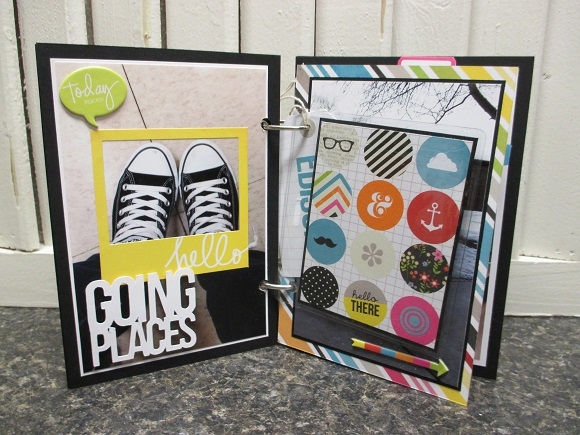 The pages of the book are filled with photos of my seven places and a little write up about each place.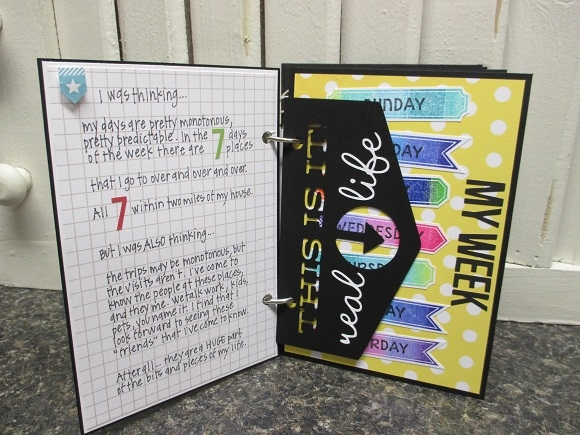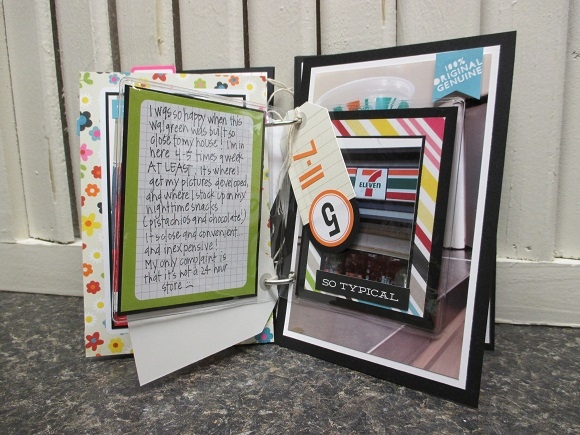 I incorporated the Taylored Expressions stamps throughout the book.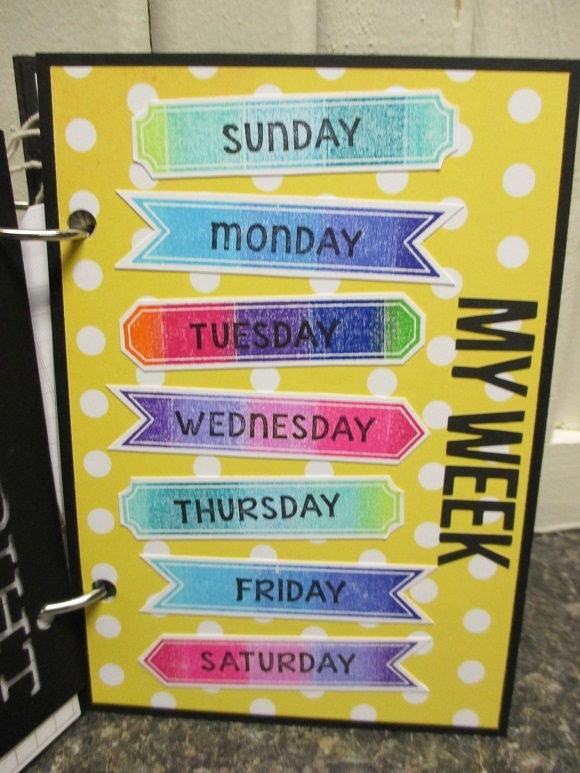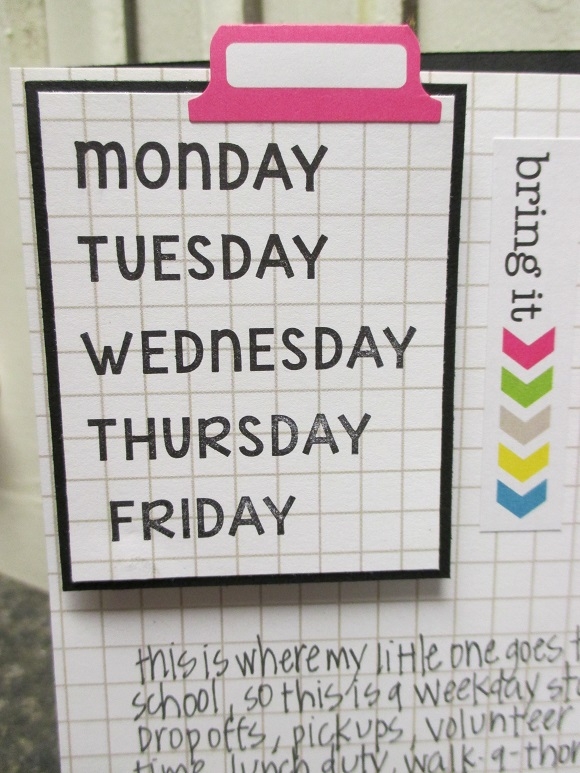 I used tags to title each of my places with sticker letters and a sticker number; those let you know where one place ends and the next one begins.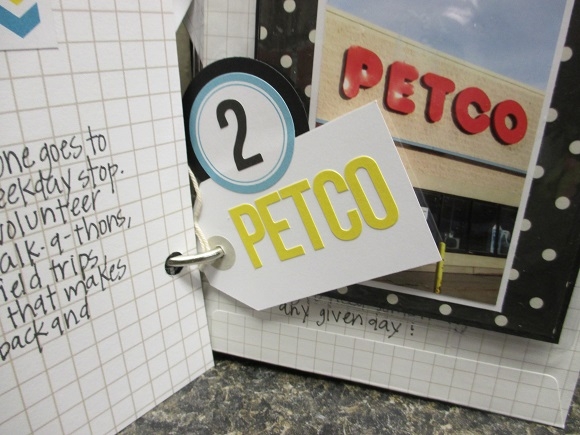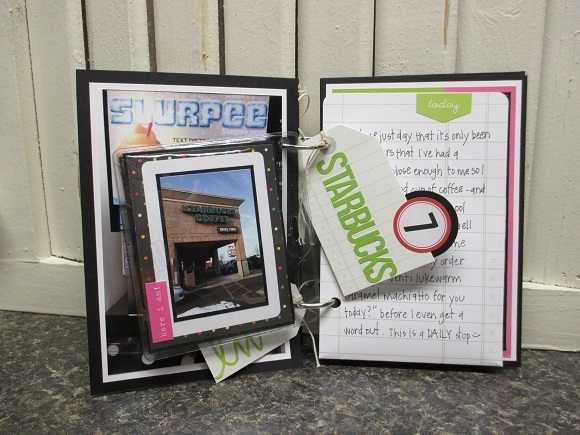 I've got to tell you…this was my first time working with the DIY collection, and there are SO many items to choose from as far as embellishments go!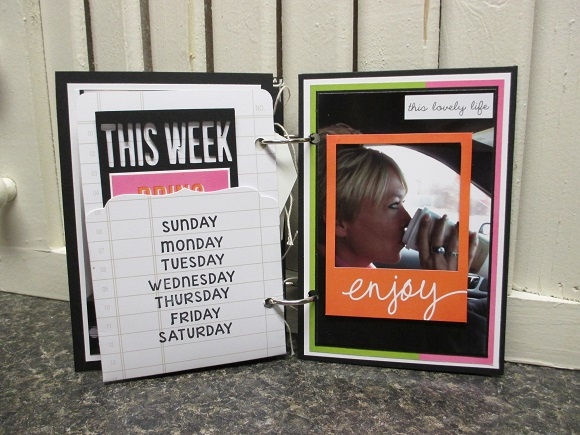 This book was a lot of fun to make, and it documents how I spend the majority of my time in a week.  It was fun to team up with Taylored Expressions and do something that was new to me - adding stamping into my scrapbooking.  Thanks for joining me today!  As always, I hope this project inspires you to try something new and exciting in your scrapbooking projects.
I hope you enjoyed seeing how you can easily pair any of the Simple Stories collections with Taylored Expressions fabulous stamp sets! 
Head on over to the Taylored Expressions blog and check out what their Design Team has created using their stamps & dies and our Simple Stories products! They're also hosting giveaways as well, so what are you waiting for – head on over! 
Thanks so much for joining us this week!