Hello and happy Friday! Linsey here sharing my latest altered project, this super sweet love note box decorated with the beautiful Kissing Booth Collection! It's a fun and easy way to spread the love this Valentine's season!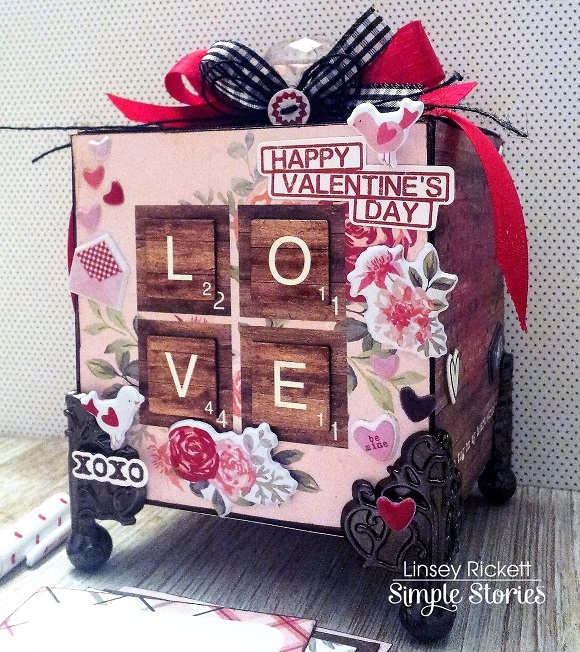 My box was a 4x4x4" blank canvas and so the 4x4 Elements were a perfect fit, covering every side with a different and lovely design. So quick and simple! So L.O.V.E that!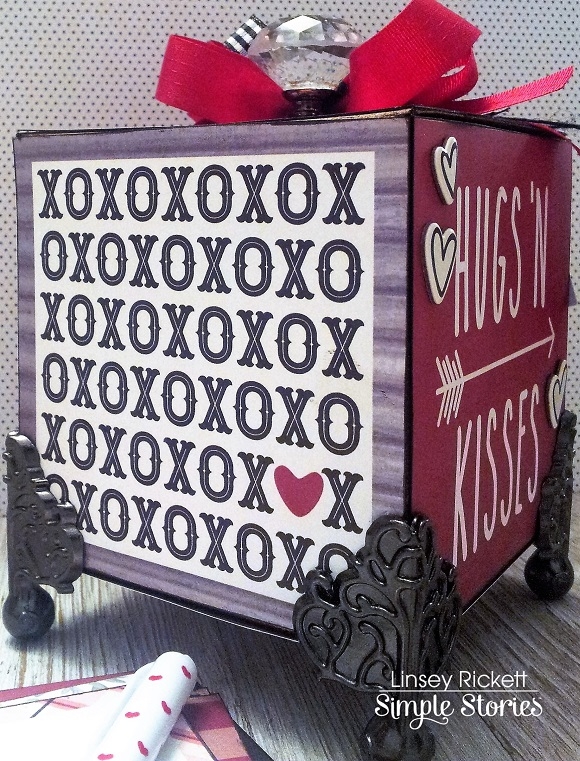 Each side was prettied up even more using a variety of 6x12 Chipboard, 4x6 Stickers and Puffy Stickers. Just as in every Simple Stories collection, everything in Kissing Booth coordinates beautifully together making it so easy to mix and match elements and papers. I'm definitely crushing on this collection!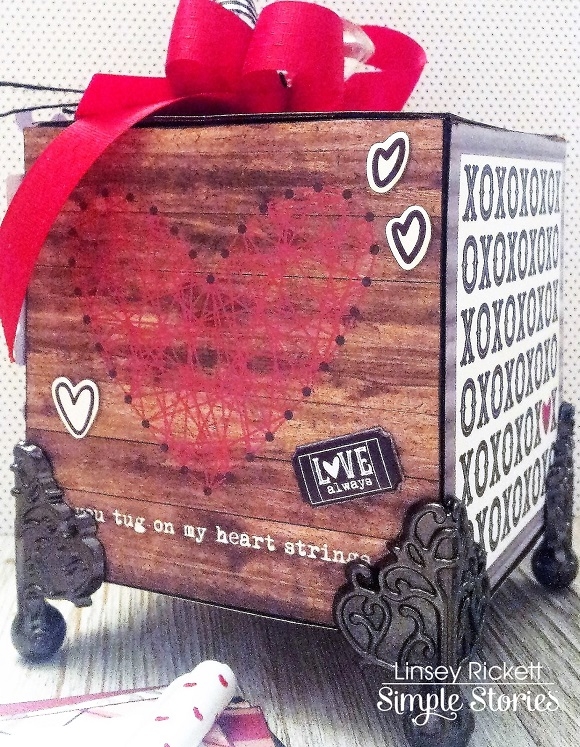 The 3x4 Elements are great for jotting down a quick note to a loved one! Place the box in a family-friendly area along with blank note cards and a pen--then have fun checking the box each day to see who leaves a note! The idea is to encourage one another, build each other up, let them know you love them. The idea is simply LOVE. Spread the love and see what happens!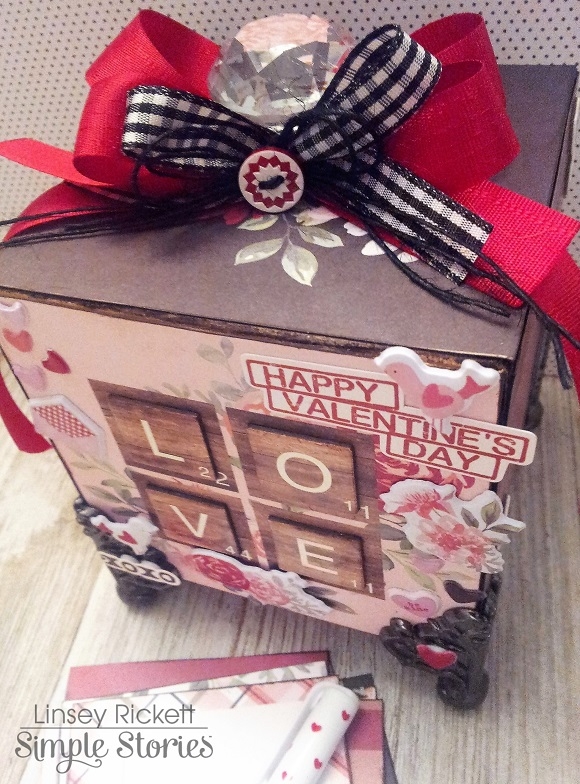 And that's all for me! I hope you've enjoyed my love note box project and feel inspired to create something with the Kissing Booth collection too! Until next time, happy crafting!