Hello my fellow Simple Stories crafty peeps. Iris here with a bright, cheery layout to showcase photos when I first got to discover the magic of pretty things blooming in my backyard last year. We'd only been in our new house fall and winter, so it was all a delightful surprise.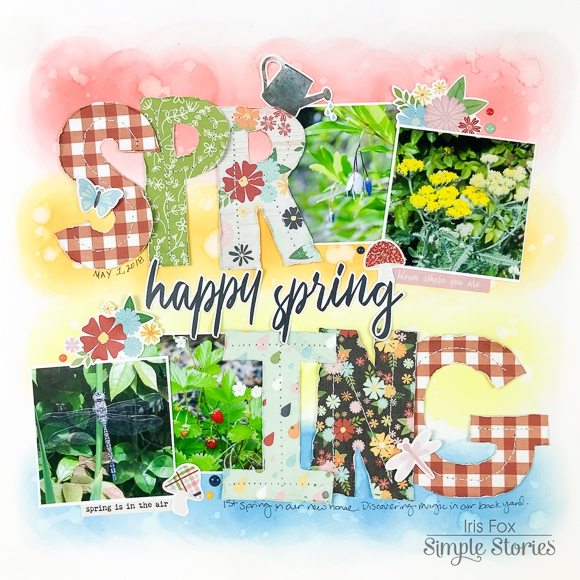 I started off by using The Cut Shoppe Open Letter Alpha cut file to cut letters on my Silhouette out of white cardstock, but I didn't use those pieces on my layout.  Instead, I used them as templates to rough cut my letters out of all the papers in the Springtime Collection because I wanted a hand-cut look.  I then played with the placement until I could fit my photos along with the large letters, switching the order in each line.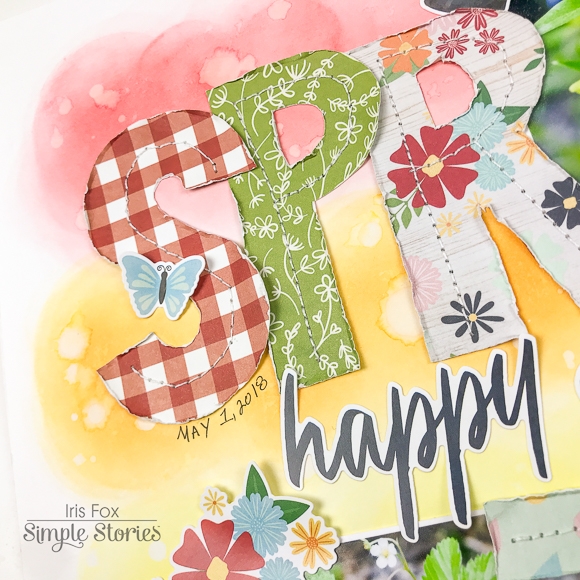 I used the Tim Holtz Distress Oxide inks in Candied Apple, Spiced Marmalade, Squeezed Lemonade, and Salty Ocean to add tons of color to my background. I used a blending tool in a circular motion to get an ombre effect and sprinkled water all over.  After letting it sit a minute for the oxides to react, I blotted the excess water off, creating a droplet effect.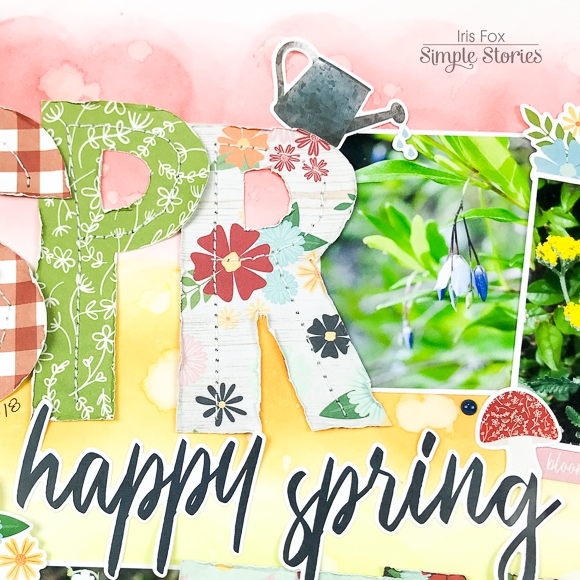 I machine stitched the letters down, and ruffled their edges.  I'd placed the two lines of letters and photos roughly equidistant from the top and bottom, leaving space in the middle, which I filled with the large scripty title from the Sticker Sheet.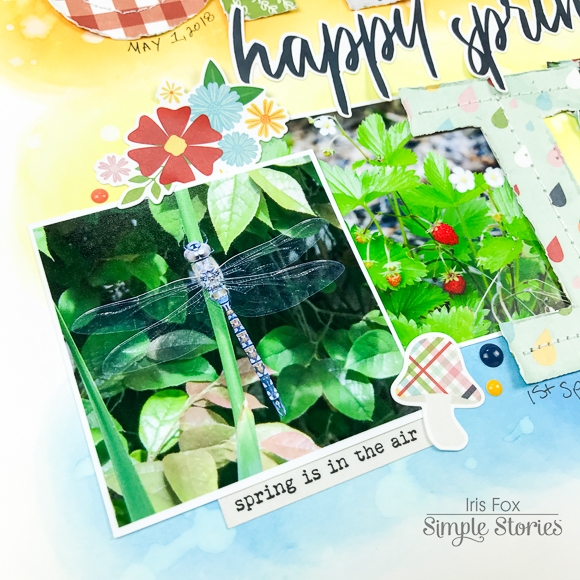 I concentrated most stickers where the photos overlap each other, flowers on top and a mushroom and word strip at the bottom, continuing the symmetry of the design. But then I also added a butterfly, dragonfly, and watering can to form a trio that stands out from all the symmetry, giving the eye some definite points to travel on.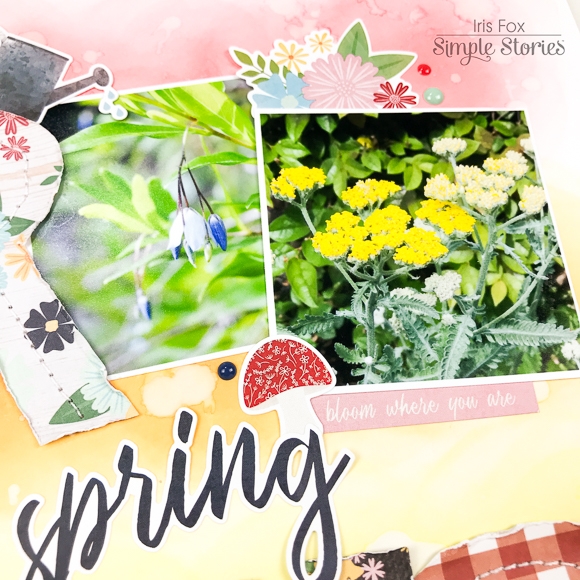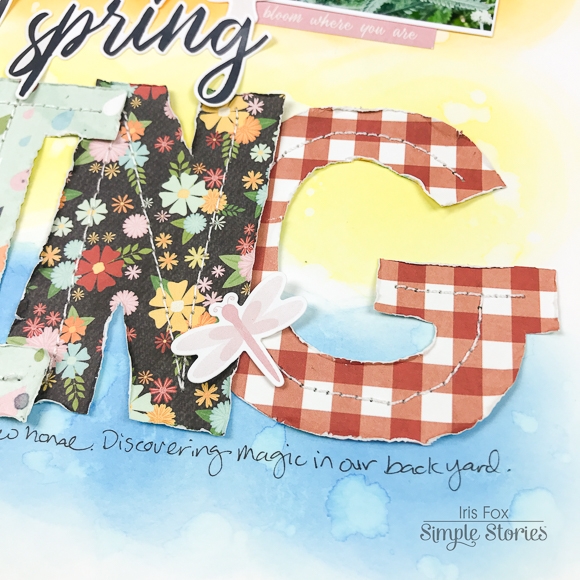 The finishing touch was journaling and enamel dots from older Simple Stories lines to fill in a few gaps. I love that I can pull out older SS product and it matches!
I had so much fun making the most of this collection, showcasing the variety of papers and Springtime icons.  It's a Simple Set, so smaller than the normal collections, but it sure packs a punch! You can find the process video for this layout by hopping over to my Youtube channel. www.youtube.com/c/whimsyfox/videos
It's been a pleasure and honor being part of the Simple Stories Team this past year. Some of the best products and the best people in the industry! I'll be moving on to some other commitments, but will continue to admire and use all the cuteness Simple Stories has to offer.