Hello Simple Stories friends! Marcia here today with a Spring Farmhouse layout for you. This is such a gorgeous collection! I love all the flowers with the spring color palette. The black in the collection really sets off the soft pastel colors. For me, it is so much needed after a hard winter that just doesn't want to go away any time soon. I knew immediately what photo I wanted to scrap. My niece had a senior photo taken outside where she is lounging in a chair. She lives in the country, so the field behind her and the chair give the photo a homey quality, just perfect for the farmhouse feel of this collection.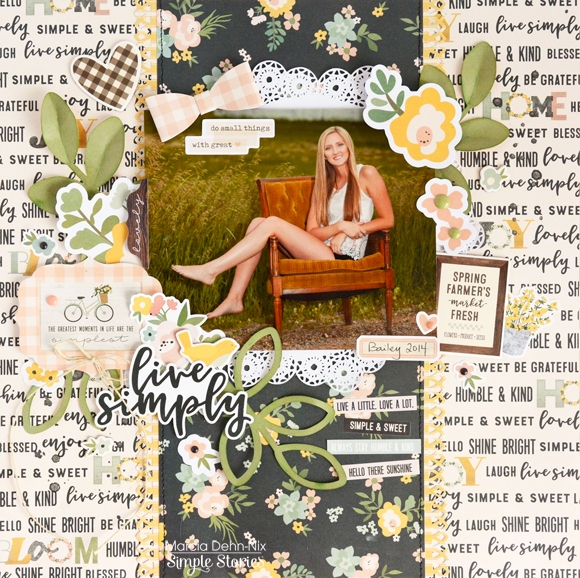 I started out with the Love This Life pattern paper for my layout base, then placed a strip of the black floral Love A Lot pattern paper down the middle of my page. To add a little warmth, I added a yellow punched border on both sides. To help my photo stand out against the patttern papers, I put a pretty doily behind the photo. I love how the doily mimics the lace in my niece's shirt.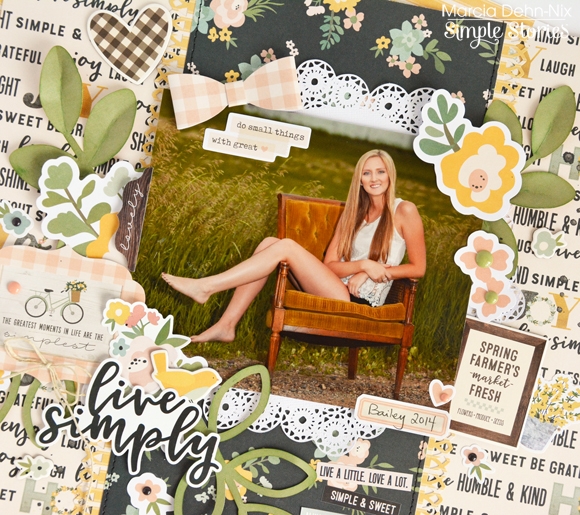 Spring calls for flowers, so I added some along both sides of my photo. The Live Simply sticker was perfect for a title. I put some foam behind it to give it some dimension. In the bits and pieces ephemera pack was this pretty pink gingham frame which worked perfectly around this fabulous bicycle with quote sticker. I also tucked in some die cut leaves and this cute little bird from the chipboard sticker sheet. A twine bow adds to the farmhouse feel. Isn't this a gorgeous cluster of embellishments!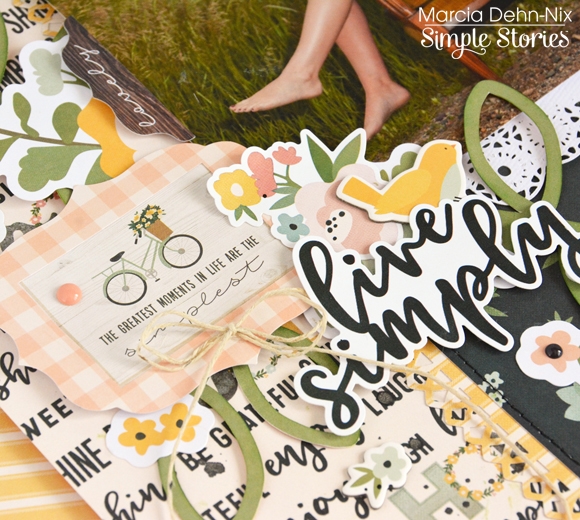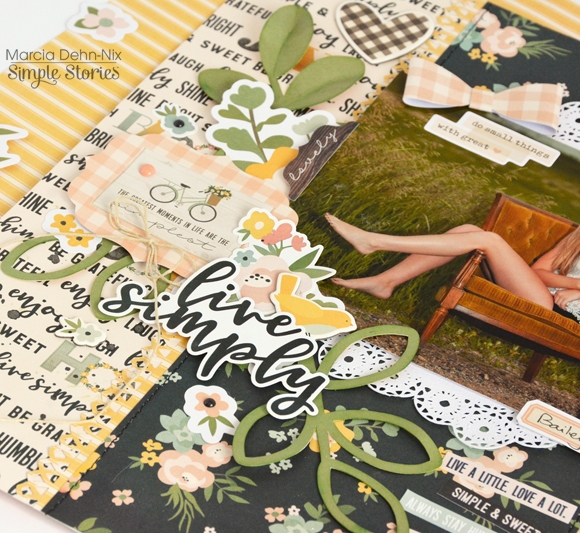 Did you also see the beautiful bow clips in this collection? I used the pink gingham bow to match the frame I used in my large embellishment cluster and placed it at the top of my photo.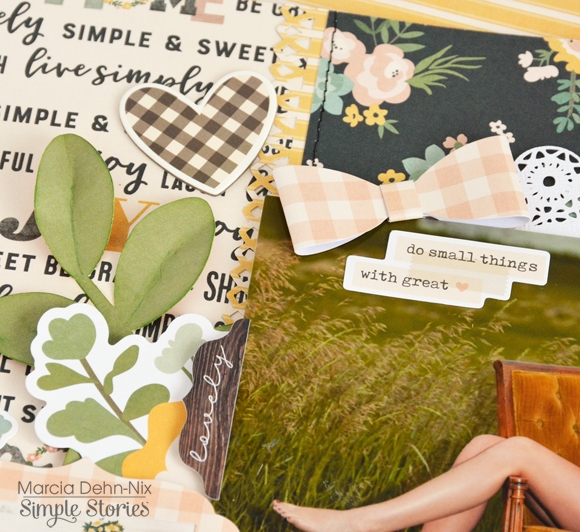 More flowers and a chipboard frame make up a smaller embellishment cluster to the right of my photo.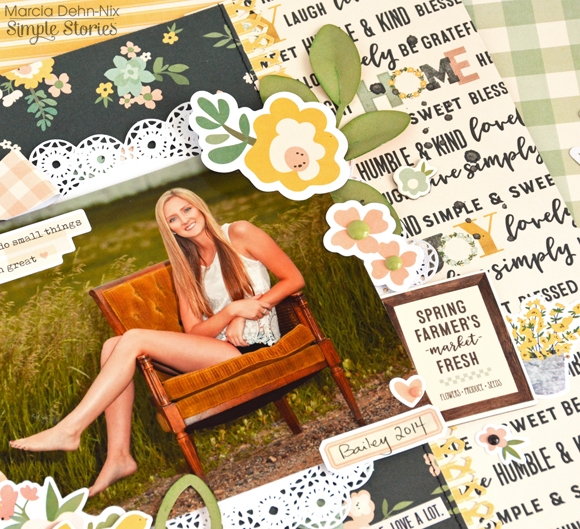 You don't need to live in the country to appreciate this gorgeous collection. It is versatile enough to be used for your everyday photos at home too. I think I have a new favorite collection! Thanks so much for stopping by!