Hey y'all! Courtney here and I am sharing my last layout as a Design Team member. I'm using the collection, Hey Crafty Girl. I found it only fitting to highlight my two Design Team announcements from last year.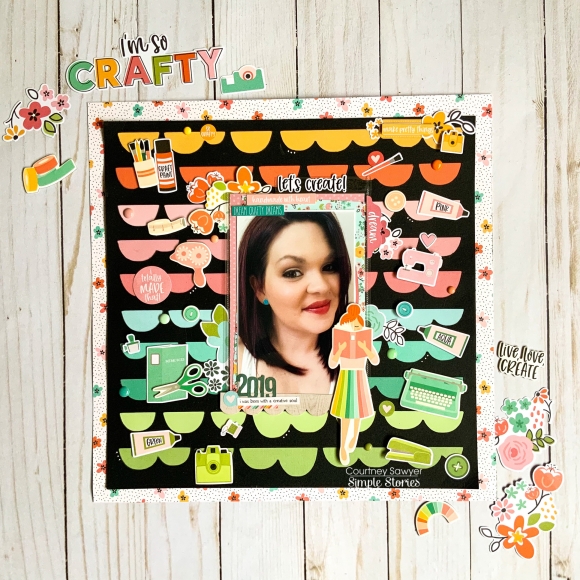 I knew that I wanted a colorful layout, so I picked the Crafty & Happy paper. Instead of just using it as is I decided to use a cut file from Paper Issues called Just a Few Bumps in the Road, and I cut it in black.i wanted all of the colors to really pop against it. I cut my pattern paper down to fill my cut file in rainbow order. I was super excited to see all of the embellishments that I could use to color block on my layout. I layered my photos on some dot paper and a 4x6 card to match the collection.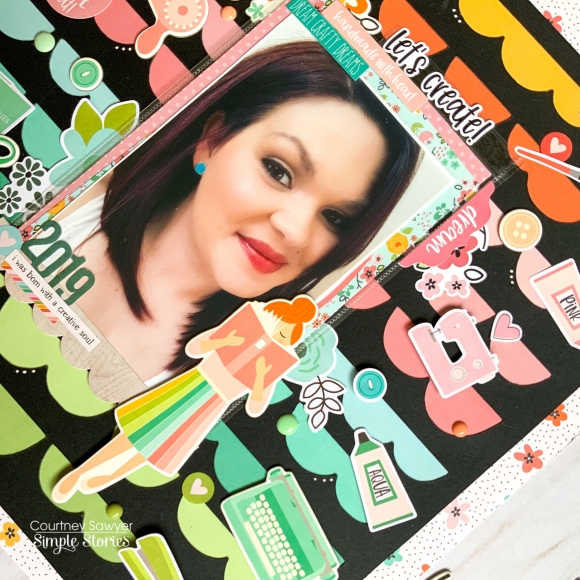 I went through every embellishment and matched them with their color and chose wanted I wanted to keep on my layout. I also used a 4c6 photo photo flip so I could add my design team pictures.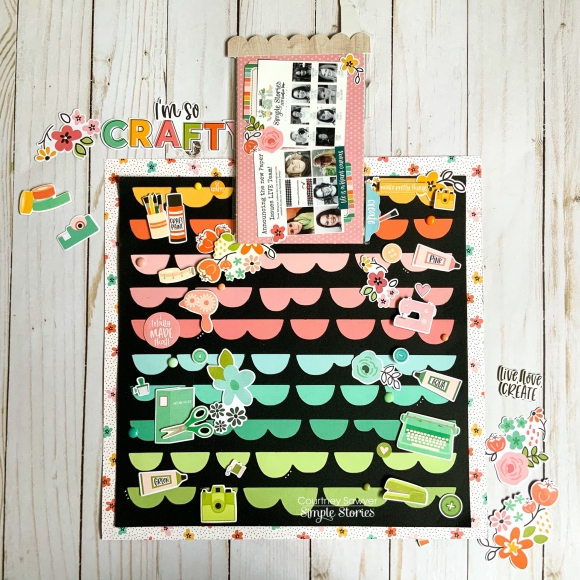 I added some enamel dots from multiple collection that matched the colors and then I used my white gel pen to add some finishing touches.  I absolutely love how this turned out! This collection is perfect for scrapbooking the things I love! Thanks for stopping by and thank you for all of the love this past year!