This month is such a Very Beautiful month. What a wonderful way to celebrate it with the Romance Collection.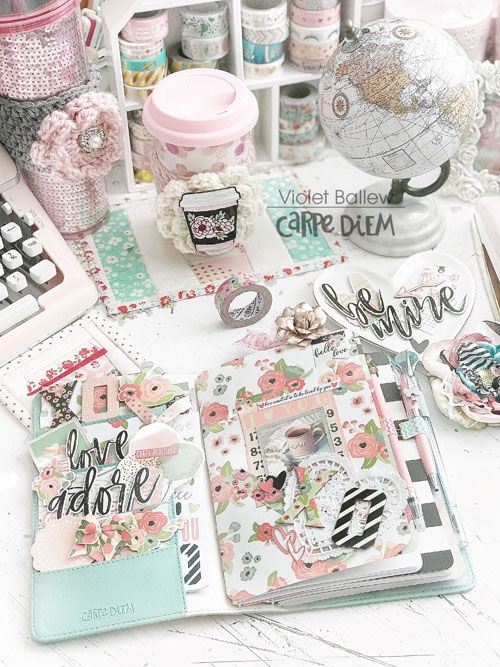 I used it in my Creme Blossom Travlers Notebook. The perfect pairing. All the florals and Pinks with a hint of blue is A Valentine planner dream.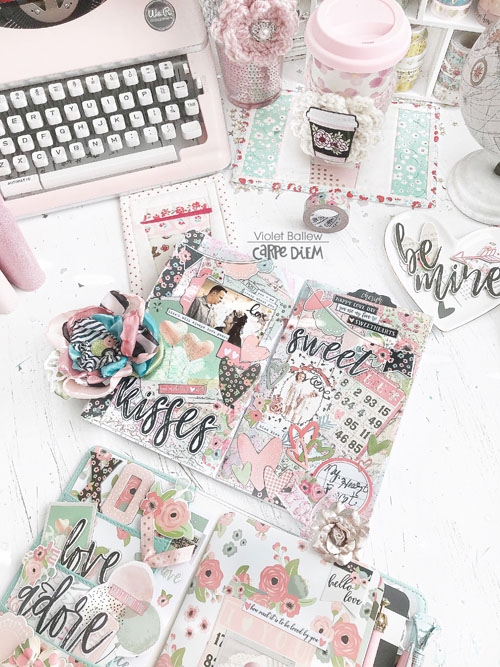 I use my Travlers Notebook for memory keeping. This Month was my 22 year anniversary and my Granddaughters 2nd Birthday. Incorporated the collection paper and journaling cards along with the ephemera and stickers to create a scrapbook collage.