Hi beautiful Simple Stories friends, Cristina here with a new project I made with a brand new collection Going Places. This is a wonderful collection totally focused on travel but It's also so versatile that you can decide to use the beautiful papers full of amazing designs for any other themes you prefer. When I started leafing through the various sheets of patterned papers I was completely drawn to the colors and designs of this wonderful collection. A style so unique that Simple Stories are able to make it so attractive and suitable for any type of project.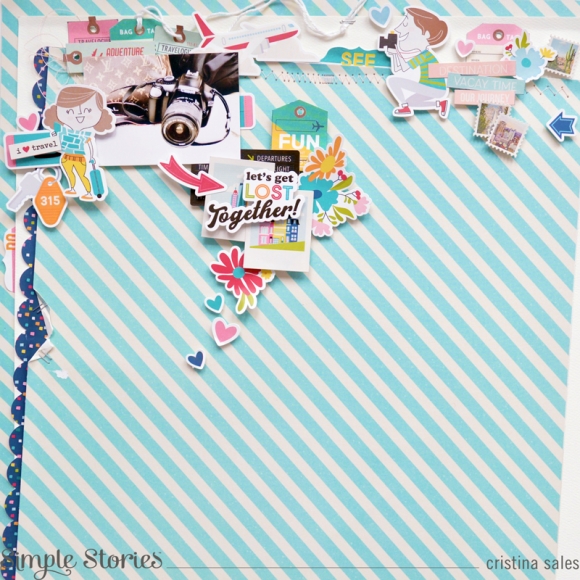 I decided to use one of the patterned papers that most impressed me because I love diagonal striped patterns. To break the repetition of the stripes, I decided to insert a portion of white solid cardstock paper which I then decorated with one of the scalloped stickers.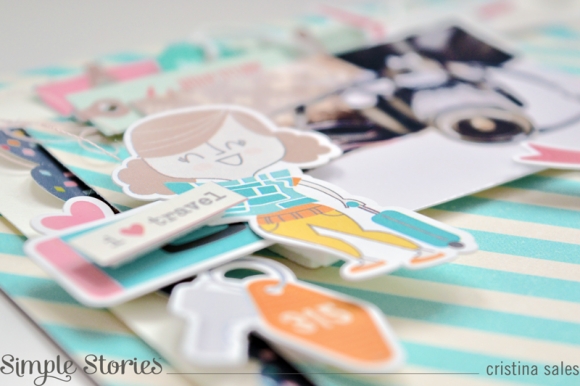 To add some dimensional element I decided to stitch with my sewing machine using a light pink thread. Since the photo I had decided to use depicts a camera, I thought that the elements of the sheet of stickers included in the kit package were very suitable for the result I wanted to achieve. Having chosen a patterned paper with only one color I was able to have fun using all the beautiful elements of the sheet of stickers rich in warm colors. I cut out the tags from one of the other patterned paper that I used as a decorative element around the photo and that I can never do without in my projects.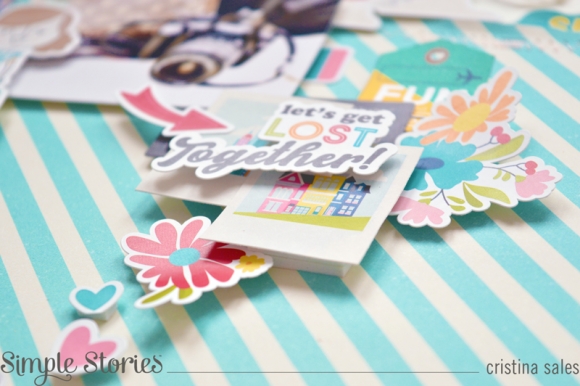 In this collection there are so many fun and versatile designs that you can cut from the pages or add from the packs of stickers, die-cuts or chipboards and each one can give you different ideas to spread creativity everywhere! On this project I only used the collection kit which includes a 12x12 sheet of stickers and it gave me enough embellishments to complete my composition and embellish my page in so many different ways!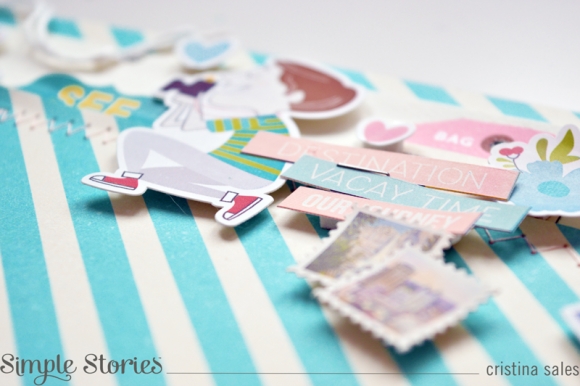 That's it! I had so much fun making this page so I hope to have inspired you in some way. Thanks so much for joining me today and see you to the next post.