Hi beautiful Simple Stories friends, Cristina here with you today to show you a new project I made with a brand new collection Bro & Co. This is a collection very useful for boy memories, full of colors and designs that perfectly match with daily elements for a young boy.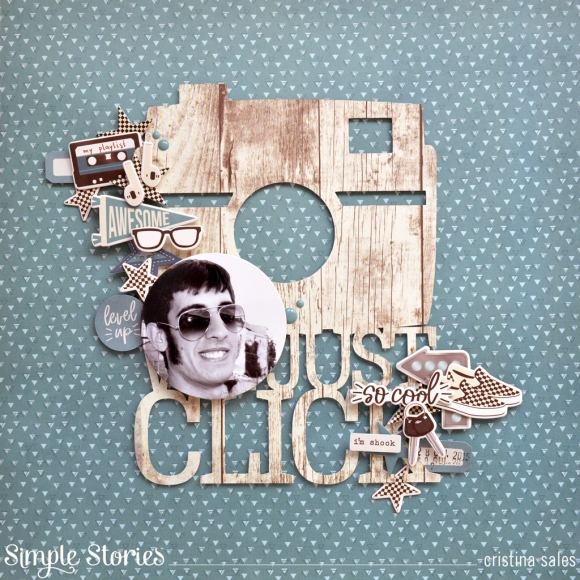 I have no boys in my life, not young neither old, ahahahahaha so I decided to use this beautiful collection to keep memories of a young man so precious for someone else I deeply know and love.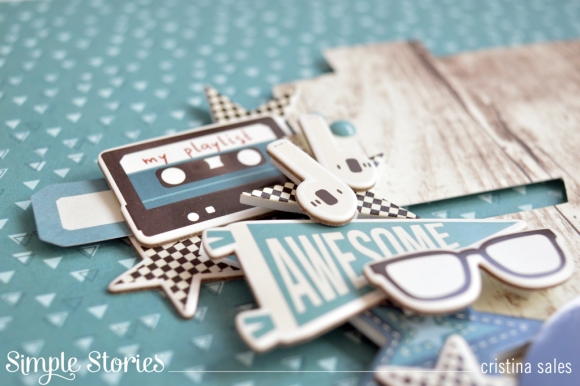 I chose a really amazing patterned paper with tiny triangles and I used it as a base of my page, then I cut out a beautiful cut file, you can find it on the simple stories silhouette store. I used a lovely camera and cut it from a wood patterned paper from the Sn@p Wood Basics collection that I totally fell in love with. The paper really seems to made from real wood!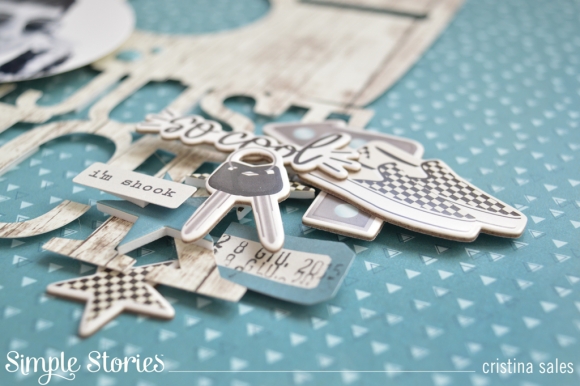 I really enjoyed playing with these elements, colors and designs, they are totally different than those I usually use but I think creative person can always go ahead and try to match her taste with other ones. We can learn so much about ourselves and discover so many other
creative ways to improve our creativity.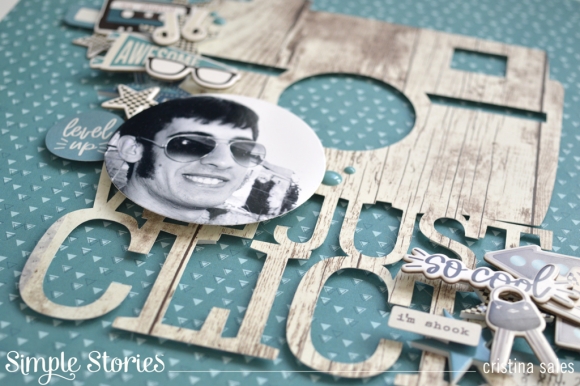 I chose my decorative elements from all the products available. I totally love the high quality, chipboard, foam stickers, ephemera die-cuts and enamel dots. You can really choose by so many different elements for your own projects, I totally loved the shoes, the earphones, the old tape that reminds me of how I listened to music in my youth.
That's my project and I hope you like it and can get any kind of inspiration from it. Please don't forget to leave us a comment below and tell us what your ideas are on how to use this collection.