My daughter loves acting and singing and was so delighted to get the part of the dragon in their school play, Shrek Jr. I loved watching her on that stage because she was IN. HER. ELEMENT! Isn't it awesome seeing our kids shine in the things that they love to do?! I thought the butterflies and blooms in the I Am collection were a perfect way to record this "blossoming" moment of my daughter.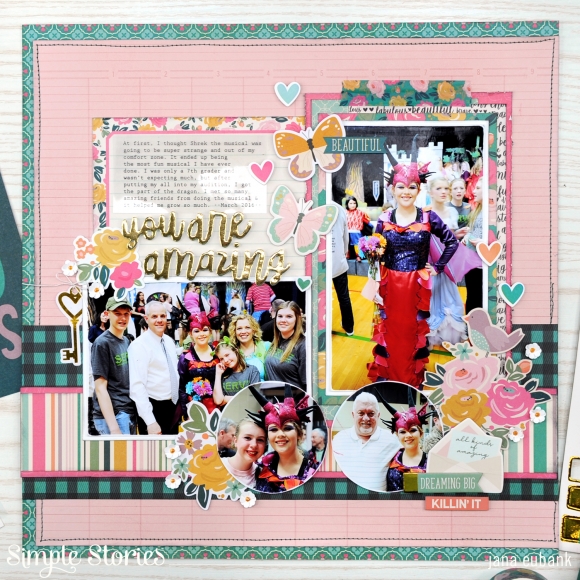 I love that the I Am collection includes "You are ..." phrases, too. I used one of the NEW Foam Stickers as the title here. The foam stickers for this collection are gold foil with all kinds of useful words. It's a set that you can use on many pages, which I love.
The journaling has a bit of a glare from the lights because I printed it on a transparency. This allowed me to fit the longer paragraph my daughter wrote onto the 4x6 SN@P! card. Once the page is in its sheet protector, you won't even notice.
I chose to crop the supporting photos into circles and place them together at the bottom of the page. To the right of the photos, I added a cluster of embellishments.
The bird and flowers were fussy-cut from a 3x4 SN@P! card, the envelope and 'Dreaming Big' phrase are from the chipboard set, and then the heart and the 'Killin' It' phrase are from the Combo Stickers.
I used a teeny, tiny flower punch to add the cutest little supporting flowers around each flower cluster on this page. I layered two punched flowers together, ruffled up their petals, and then added a golden center using a gold pearl pen. They turned out darling!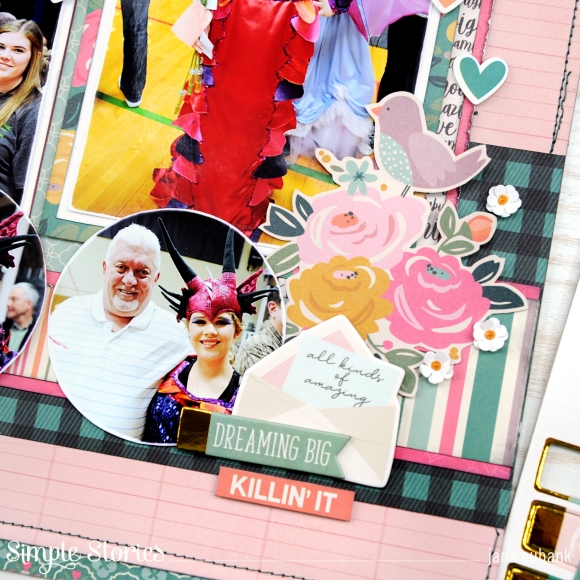 I love adding stitching on my page for a bit of texture, too. Even if it's a simple line around the edge of the page, it adds just the right touch, in my opinion.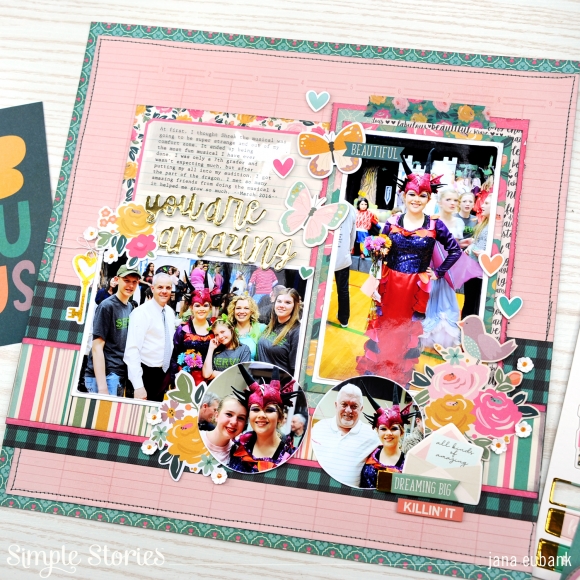 I hope that you enjoyed my I Am page today and that it inspired you to record those shining moments in your family's life.
Have a great day!